About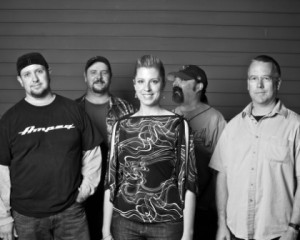 Breaking the boundaries of traditional rock and blues, fadedblue has been
on the Pacific Northwest music scene since 2005. fadedblue started as a classic
rock & country cover band, playing in many of the local venues of the greater
Portland area, but have continuously evolved their sound into the original
music they write and perform today. The bands' influences merge gospel, blues,
classic rock, and hard rock into an eclectic sound that is exciting and unique.
fadedblue released their first self-titled album in 2013 to a sold out venue, and are
currently working on their follow up album, soon to be released.
Led by singer Amy Cox's powerful vocals, fadedblue has played many fairs
and festivals in the Portland area, including the Portland Rose Festival, Multnomah
County Fair, the Mount Hood Festival of the Forest, and The Bite of Oregon.
Band members include Will Schreiber on lead guitar, Dennis Richey on rhythm guitar, Darin
Cox on bass, and Mark Newton on drums.